Kunstuitleen voor zakelijke en particuliere kunstliefhebbers
Er zijn diverse motieven om kunst te huren in plaats van te kopen:
Financiële overwegingen: Het huren van kunst kan voordeliger zijn dan aanschaf, vooral voor diegenen die hun smaak regelmatig veranderen en graag hun kunstwerken willen vernieuwen.
Flexibiliteit: Kunst huren biedt de vrijheid om regelmatig van kunstwerk te wisselen zonder zorgen over verkoop en opslag.
Diversiteit: Het stelt je in staat om verschillende kunstwerken uit te proberen voordat je een aankoopbeslissing neemt.
Geen onderhoudskosten: Het huren van kunst kan worden gezien als een tijdelijke aankleding of decoratieoplossing die er stijlvol uitziet zonder extra onderhoud.
Kortom, kunst huren biedt de mogelijkheid om te experimenteren met diverse kunstwerken zonder vast te zitten aan een aankoop.​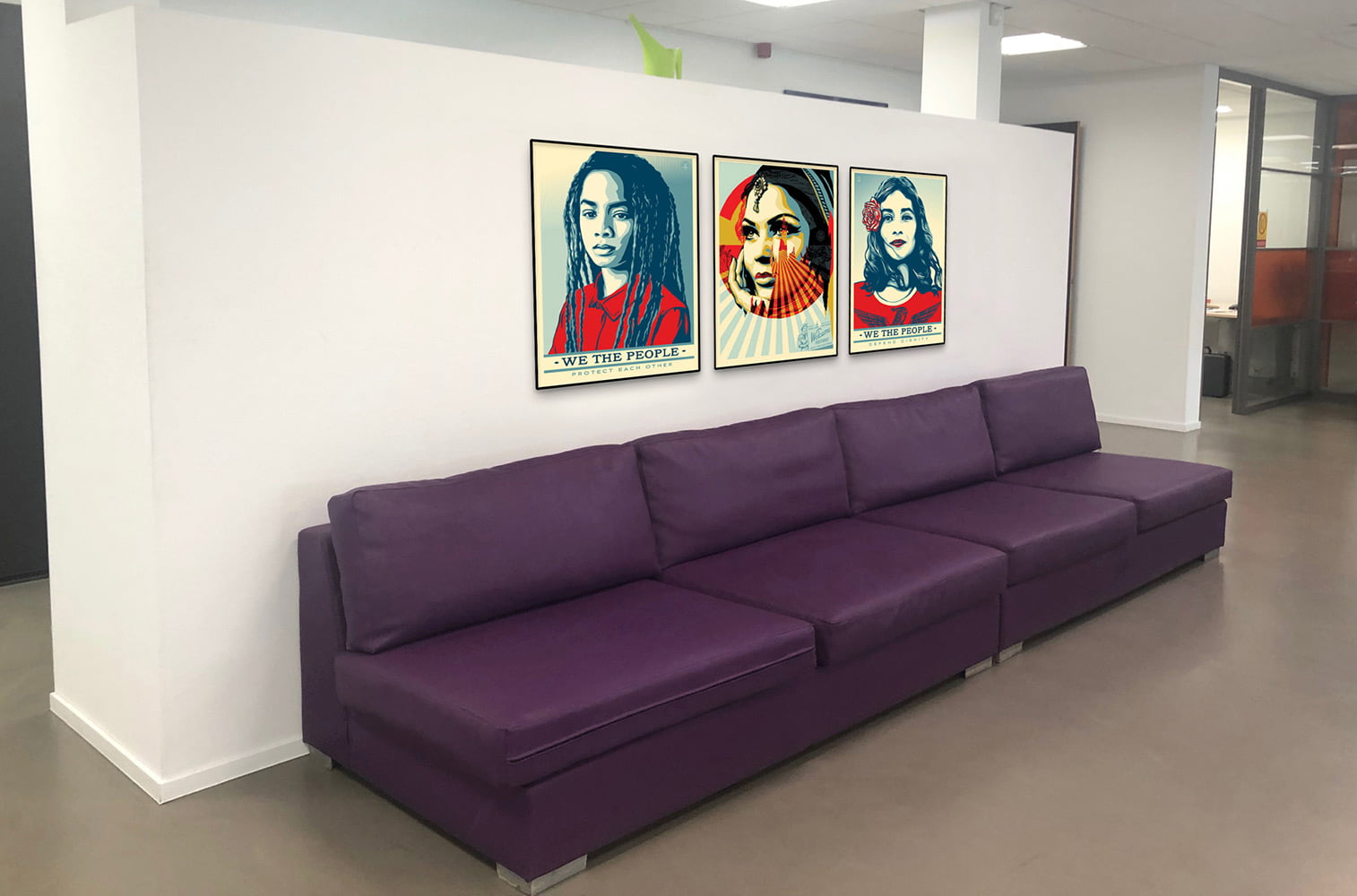 Zakelijke kunstliefhebbers
Bedrijven kunnen eveneens kiezen om kunst te huren om verschillende redenen:
Verbetering van de werkomgeving: Kunst kan een positieve invloed hebben op de werkomgeving en bijdragen aan een positieve sfeer en creativiteit op de werkplek. Het huren van kunst kan de kantoorinrichting aantrekkelijker maken en bijdragen aan een prettige werkomgeving voor medewerkers.
Professionele uitstraling: Het huren van kunst kan een bedrijf een professionele uitstraling geven, waardoor het er stijlvol en verfijnd uitziet, vooral in ontvangsthallen of vergaderruimtes waar klanten en zakenpartners worden ontvangen.
Flexibiliteit: Kunstverhuur biedt flexibiliteit doordat bedrijven kunstwerken in de loop van de tijd kunnen vervangen of een nieuwe collectie kunnen introduceren om medewerkers, klanten of gasten steeds opnieuw te inspireren.
Fiscale voordelen: Het huren van kunst kan fiscale voordelen opleveren voor bedrijven, aangezien de huurkosten fiscaal aftrekbaar kunnen zijn.
In essentie draagt het zakelijk huren van kunst bij aan een professionele uitstraling en een aangename werkomgeving voor medewerkers. Het biedt tevens flexibiliteit bij het wisselen van kunstwerken en kan fiscale voordelen met zich meebrengen.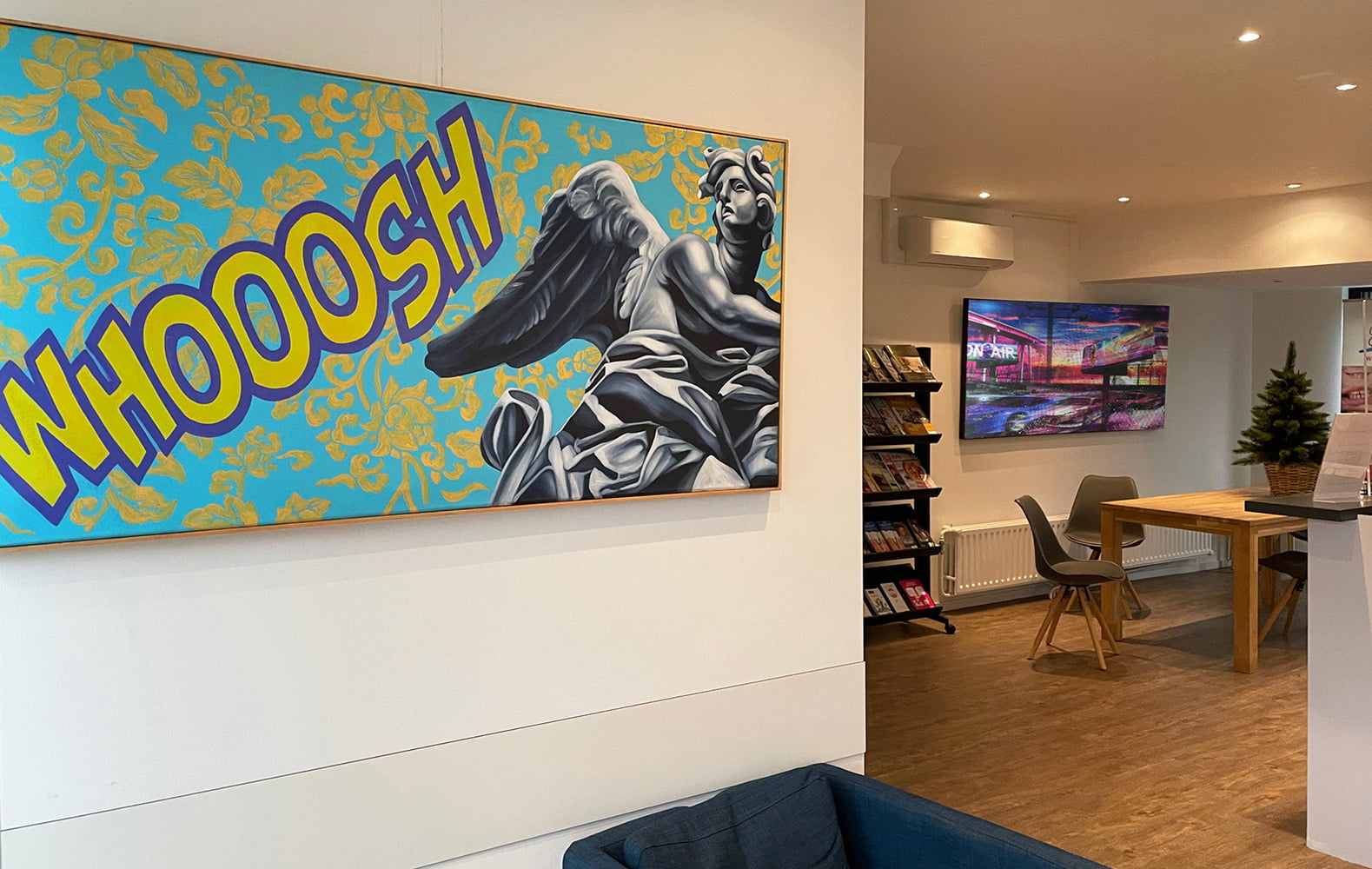 De kosten
De kosten voor het huren van kunst variëren op basis van verschillende factoren, zoals de kunstenaar, afmetingen en het type kunstwerk, de duur van de huurperiode en de locatie van de verhuurder. Over het algemeen variëren de huurkosten voor kunstwerken vanaf 10 tot 100 euro per maand (ex BTW). Kunstverhuur is mogelijk voor bedrijven, instellingen en particulieren.
Kunst huren of kopen
Toch kan het huren van kunst financieel voordelig zijn in vergelijking met de aanschafkosten van kunstwerken. Het kopen van een schilderij of sculptuur kan duizenden euro's kosten, terwijl het huren van hetzelfde werk slechts een fractie van de prijs kan bedragen. Bij kunstverhuur zijn, bij een meerjarig contract, doorgaans de kosten voor kunstadvies, kunst-voorstellen en transport inbegrepen.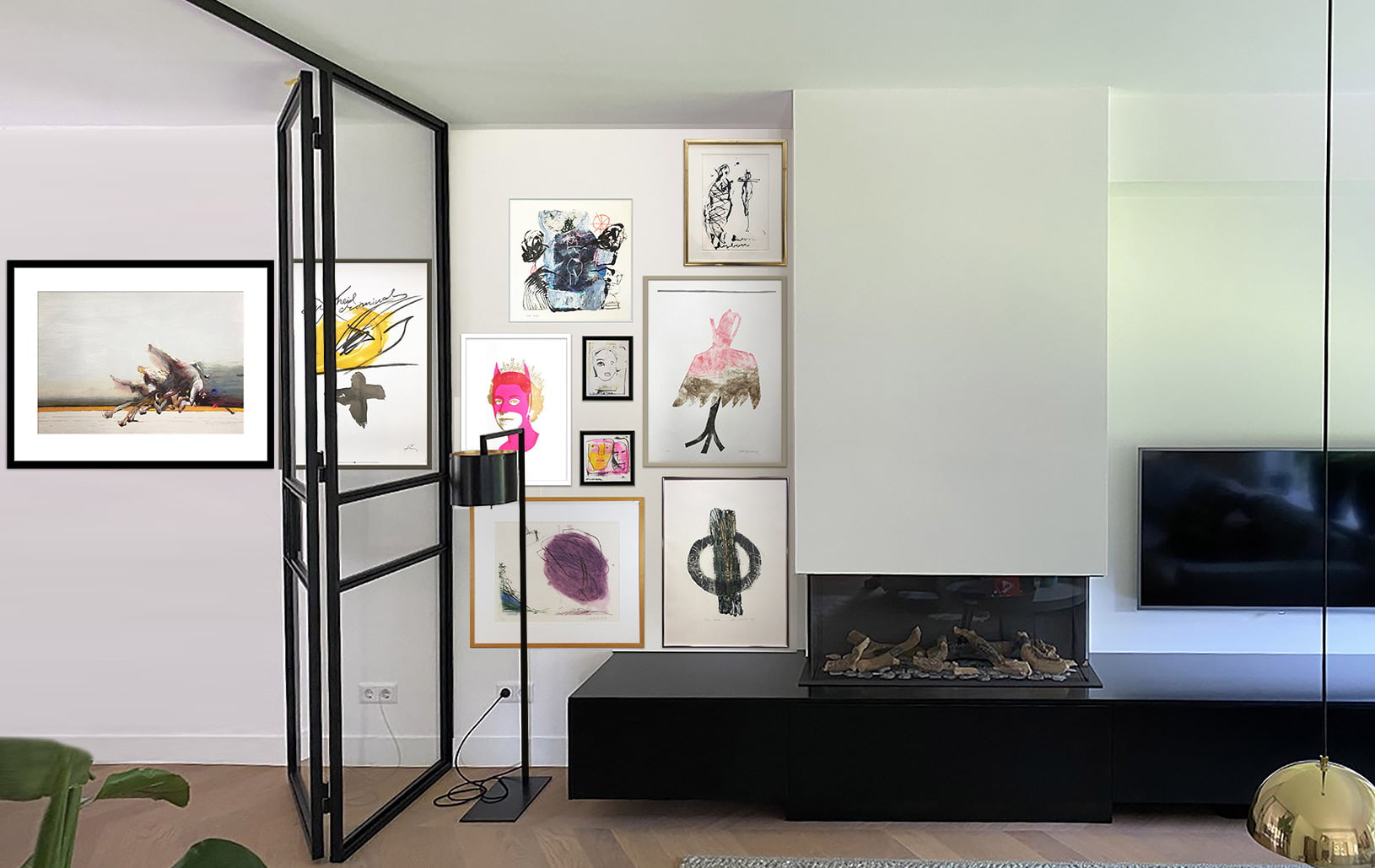 Maak een afspraak voor kunstadvies in Bussum
Over het algemeen zijn de huurkosten voor kunstwerken redelijk betaalbaar, en het huren van kunst kan bijdragen aan de uitstraling en sfeer van een ruimte zonder een grote investering of financieel risico met zich mee te brengen. Kom eens kijken bij Art Etcetera in Bussum of maak hier meteen een afspraak voor een kunstadvies. Er is erg veel mogelijk én we laten het graag allemaal zien.