Vladimir Velickovic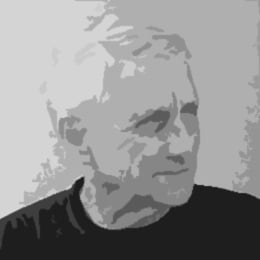 >Bekijk hieronder alle kunst van Velickovic in onze collectie.< (1935 – 2019) In 1965, he was honoured with a prize at the Biennale in Paris, where he moved the following year and continues to live and work. Velickovic gained public attention in 1967 with an exhibition at the Galerie du Dragon (Paris), emerging as one of the leading artists of the Narrative Figuration movement.
In 1983 he was elected professor at the École nationale supérieure des Beaux-Arts in Paris, until 2000. In 1985 he was elected as a member of Serbian Academy of Sciences and Arts. He was honoured with the highest French award in the field of culture and art, Commandeur dans l'ordre des Arts et des Lettres. His paintings were exhibited in many countries in Europe and America since 1951.
Since December 7, 2005 he is member of Académie des beaux-arts.
Hieronder het werk van Vladimir Velickovic dat wij in onze collectie hebben.
Showing all 3 results