Kev Munday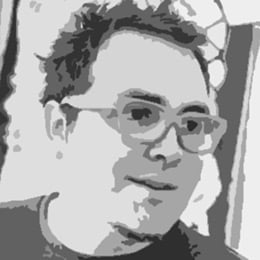 Kev Munday creëert kleurrijke utopische werelden en nodigt de kijker uit om er wat tijd in weg te dromen. Geïnspireerd door het kijken naar mensen en het alledaagse, overdrijft en viert Kev het gewone en streeft ernaar zijn kunst voor alle leeftijden te maken.
Met dikke lijnen en vlakke frisse kleuren creëert de levendigheid van de stijl van Munday een boeiende visuele ervaring. Zijn iconische menigte-schilderijen verbeelden een zee van unieke individuen die hulde brengen aan de schoonheid van diversiteit.
Kev heeft kunstwerken gemaakt voor merken als Walt Disney, IKEA, Artfinder en Uni-Ball. Zijn kunst wordt wereldwijd verzameld en tentoongesteld. Onlangs door de Telegraph genoemd als een 'Britse kunstenaar om in te investeren' en de best verkochte Britse kunstenaar van het jaar op Artfinder. Zijn werk is te vinden van galerie tot buitenmuren en alles van politie auto's tot piano's, reclameborden tot antieke klokken.
Kev Munday creates colourful utopian worlds and invites the viewer to spend some time living in them. Inspired by people-watching and the everyday, Kev celebrates and exaggerates the ordinary and aims for his art to appeal to all ages.
 
Using block colours and bold lines, the vibrancy of Munday's style creates an enthralling visual experience. his iconic crowd paintings depict a sea of unique individuals which pays tribute to the beauty found in diversity.
Kev has created artwork for brands including Walt Disney, IKEA, Artfinder and Uni-Ball and his art is collected and exhibited worldwide. Having recently been named by the Telegraph as a 'British artist to invest in right now' and the best-selling British artist of the year on Artfinder, Munday's work can be found transcending the gallery walls onto a plethora of surfaces, including everything from police cars to pianos, billboards to grandfather clocks.
Hieronder het werk van Kev Munday dat wij in onze collectie hebben.

Showing all 5 results