Ahmed Shahabuddin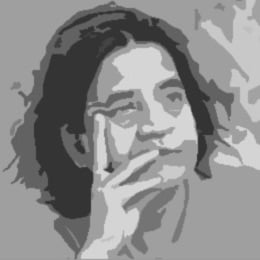 Ahmed Shahabuddin is born in Dhaka , Bangladesh in 1950. He studied at the Academy of Fine Art in Dhaka and has been resident in Europe since the mid-70s. Recognised at an early stage in his native country, he had the opportunity to develop his intrinsic personality in Paris. At this time, Shahabuddin challenged contemporary art trends in Bangladesh that veered towards pure abstract painting. He successfully set a new trend: a blend of figurative and abstract expressions blending oriental and occidental contemporary art forms.
He has exhibited his works across the globe and was honoured by the Bangladesh government with an award for Shadhinota Puroshker in 2000.
Fascinated by Shilpacharya Zainul Abedin and also influenced by Francis Bacon and the European movement, Shahabuddin developed his own style. His paintings reflect contemporary life and times with an optimistic view. As life is a competition until the end for Shahabuddin, the recurring motif of sportsmen are in his paintings. Painfully dragged down by the force of gravity, powerfully propelled and created with decisive gestures, their morphologies are captured in the paroxysm of the moment of performance.
Hieronder het werk van Ahmed Shahabuddin dat wij in onze collectie hebben.
Enig resultaat