James Rizzi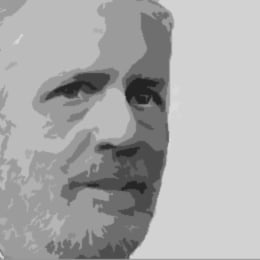 >Bekijk hieronder alle kunst van James Rizzi in onze collectie.< James Rizzi (New York, 5 oktober 1950 –, 26 december 2011) was een Amerikaans popartkunstenaar uit Brooklyn, New York.
James Rizzi is geboren in 1950 te Brooklyn. Hij studeerde op de kunstacademie van Florida (Gainesville), waar hij begon met experimenteren met schilderen, druktechnieken en beeldhouwen.
In Rizzi's werk kom je vaak zijn geboorteplaats New York tegen. De schilderijen en tekeningen zien er soms kinderlijk naïef uit, met de felle kleuren en stralende vrolijkheid. In de kunstpers wordt hij vaak bestempeld als 'Urban Primitive Artist'. Rizzi zegt zelf beïnvloed te zijn door Picasso, Klee en Dubuffet.
James Rizzi (October 5, 1950 – December 26, 2011 was an American pop artist who was born and raised in Brooklyn, New York.
James Rizzi studied Fine Arts at the University of Florida in Gainesville, Florida. Shortly after completing his studies, he was given the opportunity to exhibit his work at the New York Brooklyn Museum.
Over the years, he continued to develop his characteristic style, creating a multitude of colourful pictures brimming with joie de vivre. Until his death on 26 December, 2011, Rizzi lived and worked in his studio loft in the New York district of Soho.
Hieronder het werk van James Rizzi dat wij in onze collectie hebben.
Showing all 24 results