Ottograph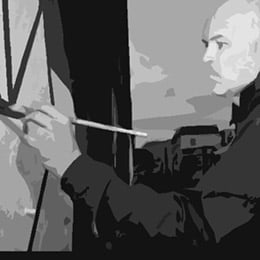 Ottograph, a large-scale mural painter, has been slinging paint since the age of ten. The Modern Art Museum of Antwerpen (Belgium) is home to a giant Ottograph mural. Otto also painted murals in Moscow, Tokyo, Berlin New York and San Fancisco. Ottograph is also operating the website "I Paint Everyday" to encourage the tedious, yet necessary practice of serious painting.
Ottograph has worked for clients like Greenpeace, Tommy Hilfiger, Nike, Mars, Ford, and Merecedes-Benz.
Hieronder het werk van Ottograph dat wij in onze collectie hebben.
Showing all 4 results